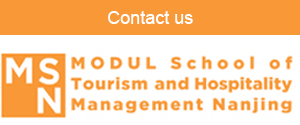 Academic Services
For all study and course related information, please contact our Academic Office. The Academic Office of MSN is responsible for course planning, course scheduling, lecture rooms, course credit administration, course material, course registration and communication about study and examination issues.
The Academic Office (ACO) serves as an important link between MSN faculty and staff and the student body. The main responsibilities of the Academic Office staff members are:
Scheduling courses and semester planning
Adopting and integrating the academic year calendar
Managing academic records
Ensuring university procedures are followed
Providing academic counseling for students
Managing the MSN Language Program
Administering the course registration
Monitoring student performance
Awarding Dean's List certificates
Organizing the yearly graduation ceremonies
Feedback and complaints service point
Quality Management
The Academic Office also manages MSN's Online Campus, including our e-learning platform (currently in development), MOODLE, which serves as a communication platform between students and lecturers and allows to incorporate blended learning in our teaching.
Each study program has a designated program manager to advise students throughout their studies as our utmost goal is to ensure students' success at MSN. Students are welcome to visit the Academic Office to:
Learn more about the curricula and course of studies
Apply for a leave of absence, special consideration or credit transfers
Request to change study programs or withdraw from the university
Appeal university decisions
Stay informed about consequences of repeated courses failures
Inquire about internal scholarships and grants
Opening Hours for Students
Tuesday: 11 am-12.30 pm
Wednesday: 3 pm-5 pm
Contact: Helen Yan
T:025-66205178
E:yanbingqin-ihd@njpji.cn
WeChat: 15251852606
QQ: 284223696